Visionary
BUILT FOR THE INDIVIDUAL
From the moment it first appeared on a drawing board, our vision has always been to create much more than a desk. Every build-to-order Evodesk is personalized. We don't build desks for everyone. We build desks for individuals. The vision evolved into an immersive office space that is perfect for our new digital world. Today, Evodesk is the innovation leader with 7 patents and 10 patents pending.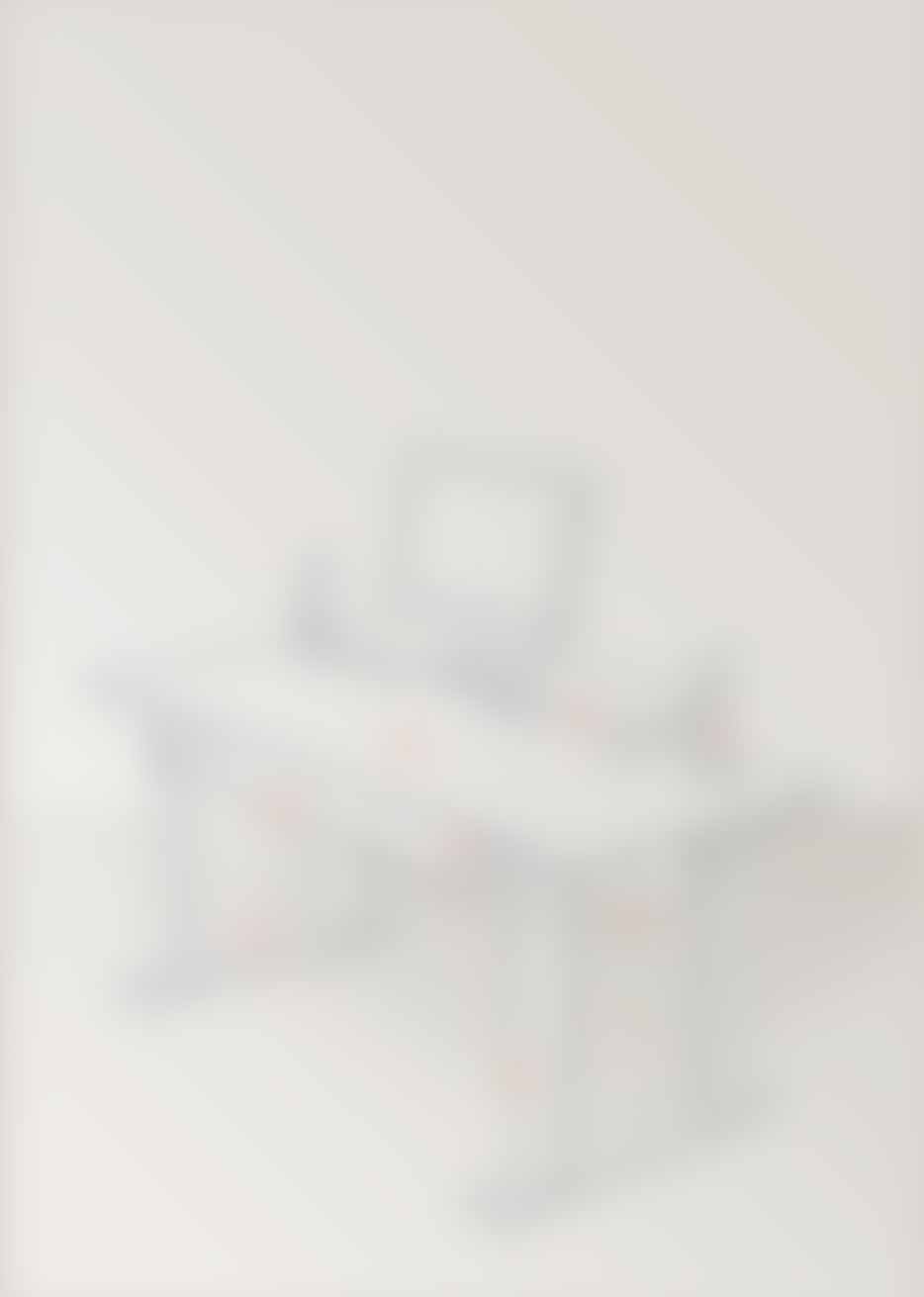 EVODESK PRO™
THE POWER OF FOUR™
Evodesk Pro sets the bar even higher with four powerful lifting columns delivering a striking appearance. With a wide, aggressive stance, Evodesk Pro dismantles preconceptions about the stability of electric adjustable standing desks. Microprocessor-controlled columns arranged in unique 45-degree geometry offer a visual cue of increased potential. The high-strength welded subframe supports over 500 lbs with maximum stability. The patented design delivers the perfect foundation for today's modern technology-driven life.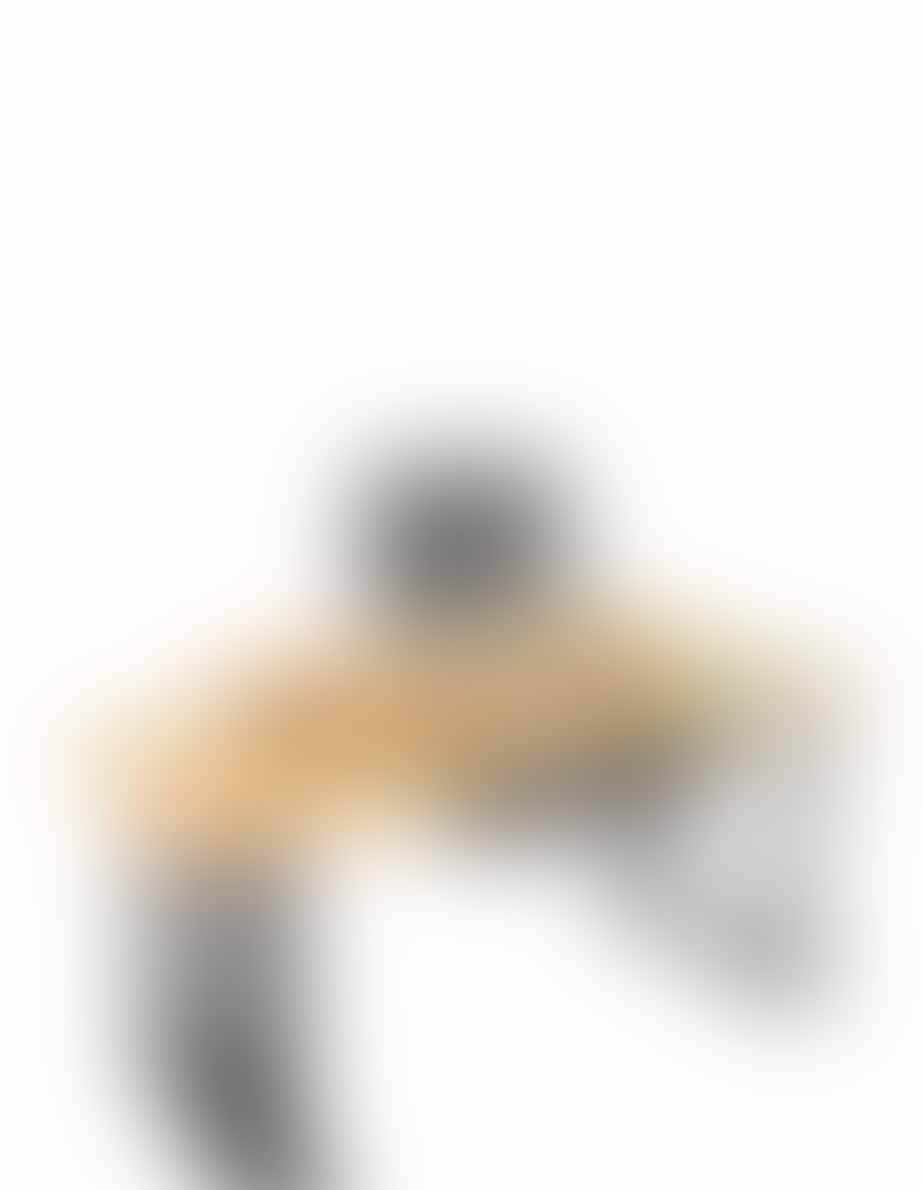 Evodesk is changing how we live, work and play by creating an immersive space where the ergonomic desk itself disappears into the experience.
EVODESK STUDIO L™
WITH ERGO EDGE™
Sometimes you just need more room for all of those brilliant ideas— and maybe extra gear for today's digital world. The Studio-L delivers best-in-class performance and an expandable frame — combined with a huge, highly functional L-shaped desktop. Available in left or right configuration and offered with Ergo Edge™ as a standard feature, you get an expansive height adjustable desk with more potential.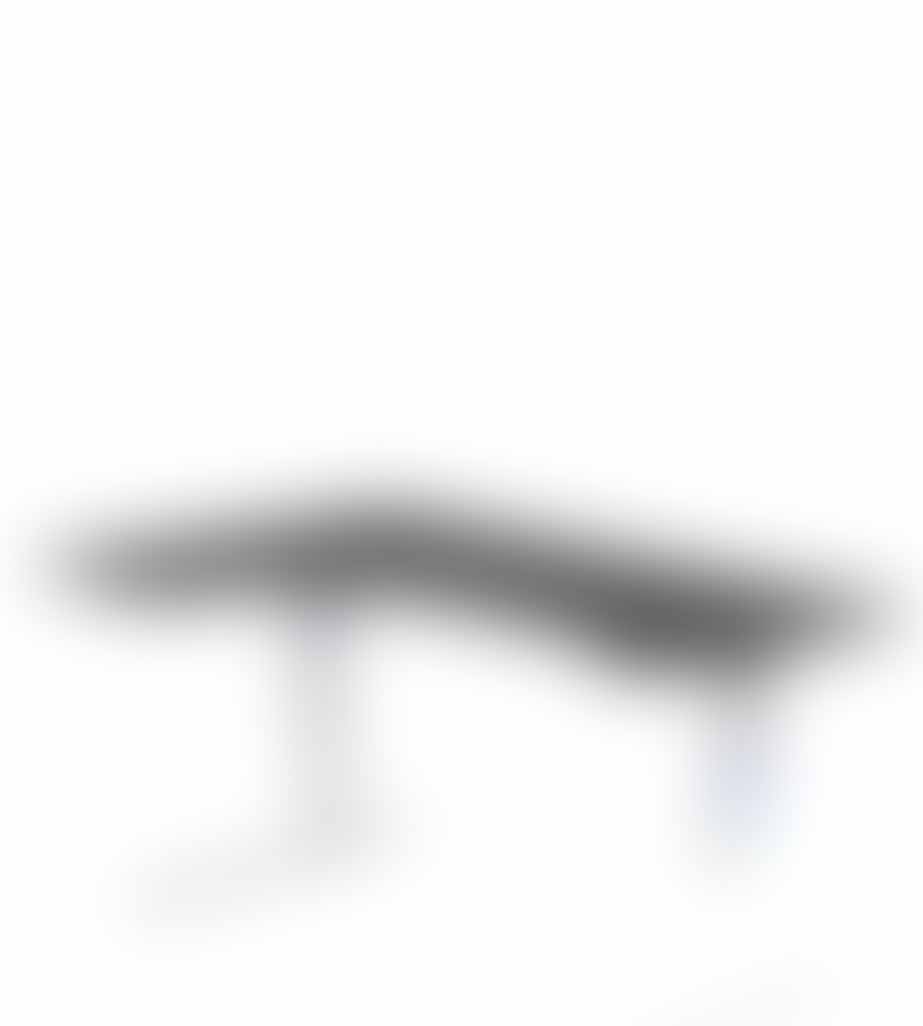 STORAGE MADE EASY
INCREASED STORAGE CAPACITY
Sometimes more is more, and you just need every square inch of your desktop. New patented storage options integrate seamlessly providing valuable space. Integrated storage options help you to keep your desktop clear, clean and functional. Store gear and other critical tools under your desktop, giving you a clutter-free space.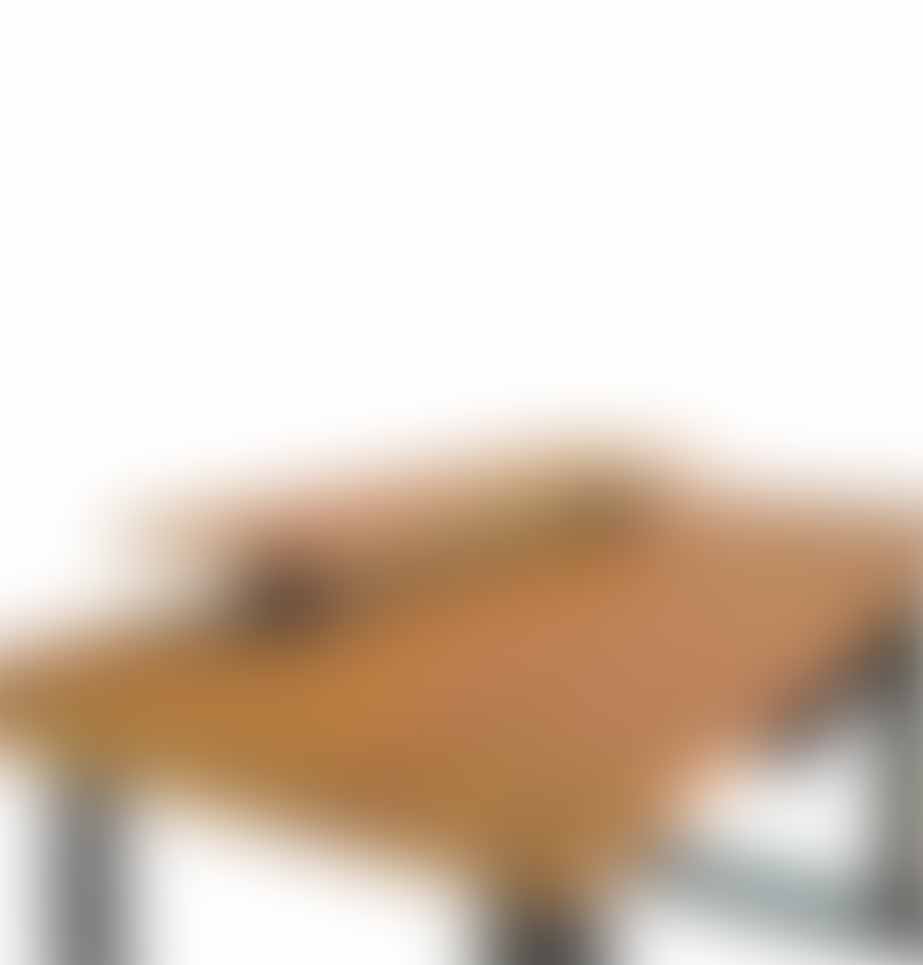 GENUINE RUBBERWOOD
This gorgeous wood looks a lot like oak but is highly sustainable. After 30 years of latex production, rubber trees must be replaced with new ones. Instead of burning them, they're sent to Evodesk where they are converted into desktops with a dense, warm grain that's protected by a solvent-free and UV-cured durable finish.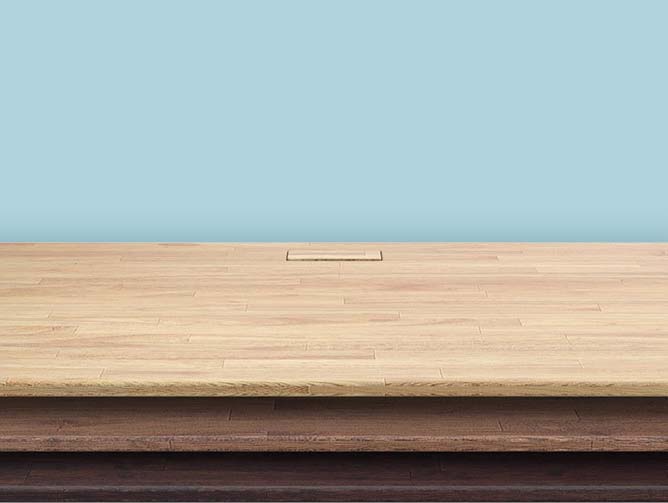 GOODBYE PLASTIC
WE KEEP IT REAL.
Sustainable materials are crafted into the genuine and solid furniture you've always wanted. Genuine, natural materials add warmth and beauty to any space. Evodesk maintains a rare standard in the furniture industry: all desktops must be sustainable and real, and not plastic versions of something made by Mother Nature. Our plantation oak and bamboo desktops are finished with an ultra-hard UV cured and solvent-free coating that brings out the warmth and beauty only provided by real wood.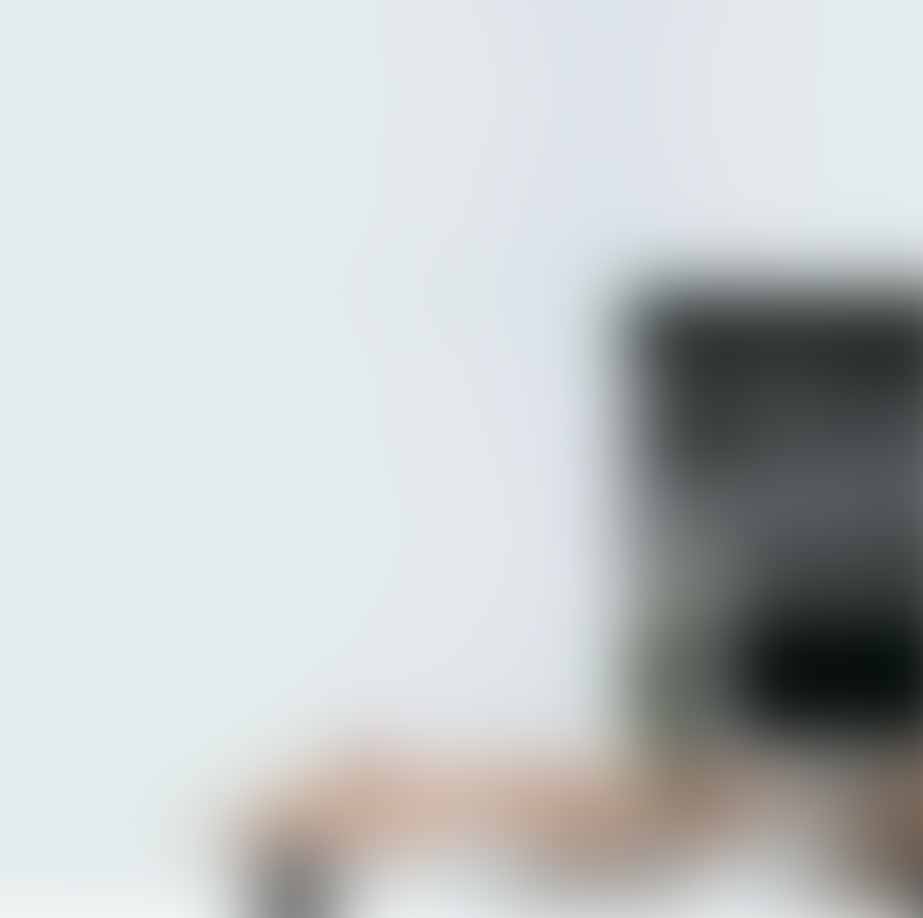 Over 20 Desktop Designs
Solvent Free Finishing. Standard.
Evodesk offers over 20 desktops - from modern seamless designs to the more traditional warmth of genuine wood. Our "do no harm" philosophy means that we use only solvent-free finishing. Our Renew recycled composite desktops are finished with EvoGuard™, a seamless solvent-free coating that fully encapsulates each desktop.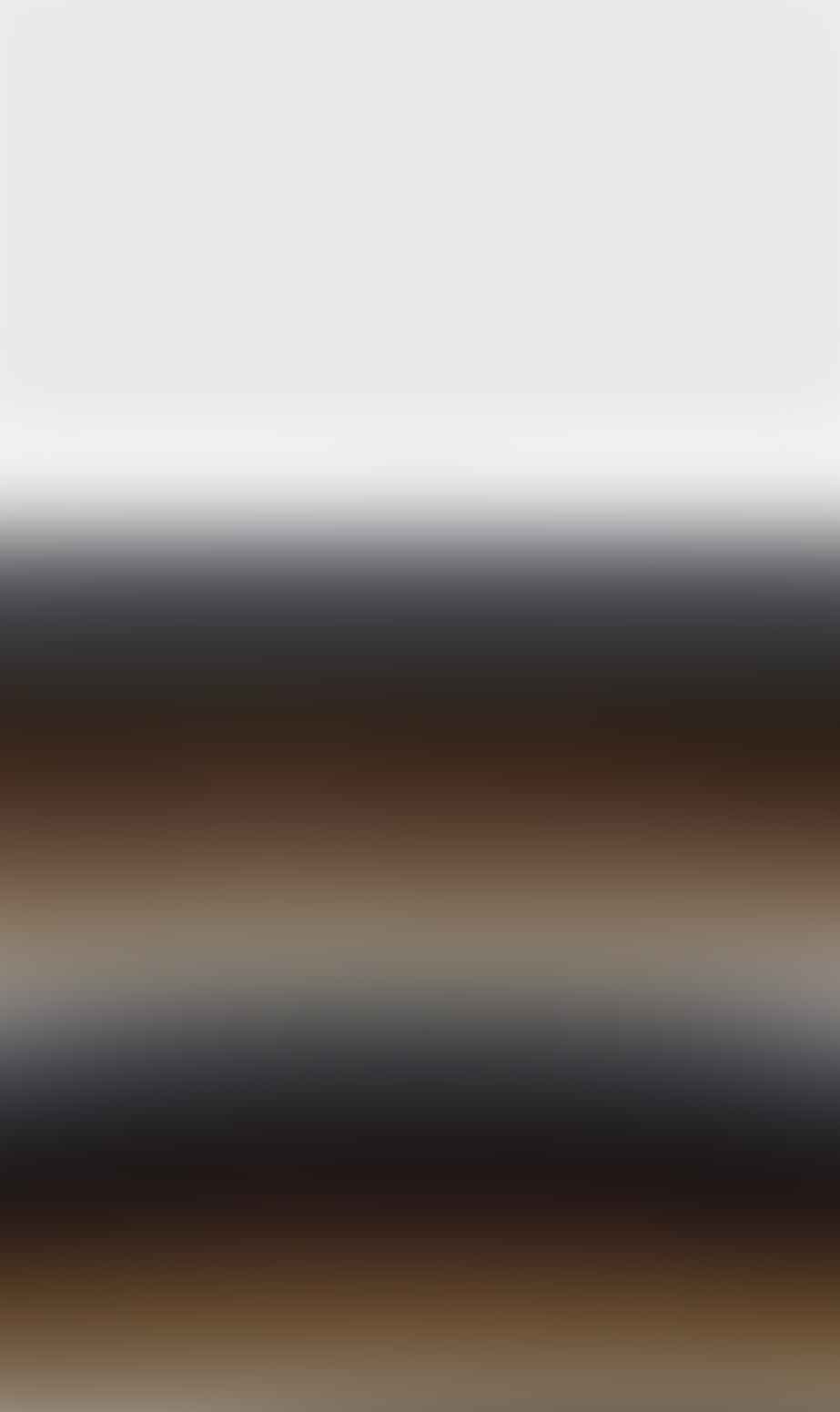 A SMARTER CABLE PASS-THROUGH
SMARTPASS™ STANDARD
Cable management is often an afterthought with standing desks. We designed Evodesk from the ground up to control the cable chaos. Cable connectors are rectangle so we started by changing the shape. Evodesk CNC machines a spacious 3" x 6" rectangle pass-through. Multiple large DVI connectors is now a breeze. We finish it off with a matching cover that compliments the desktop perfectly.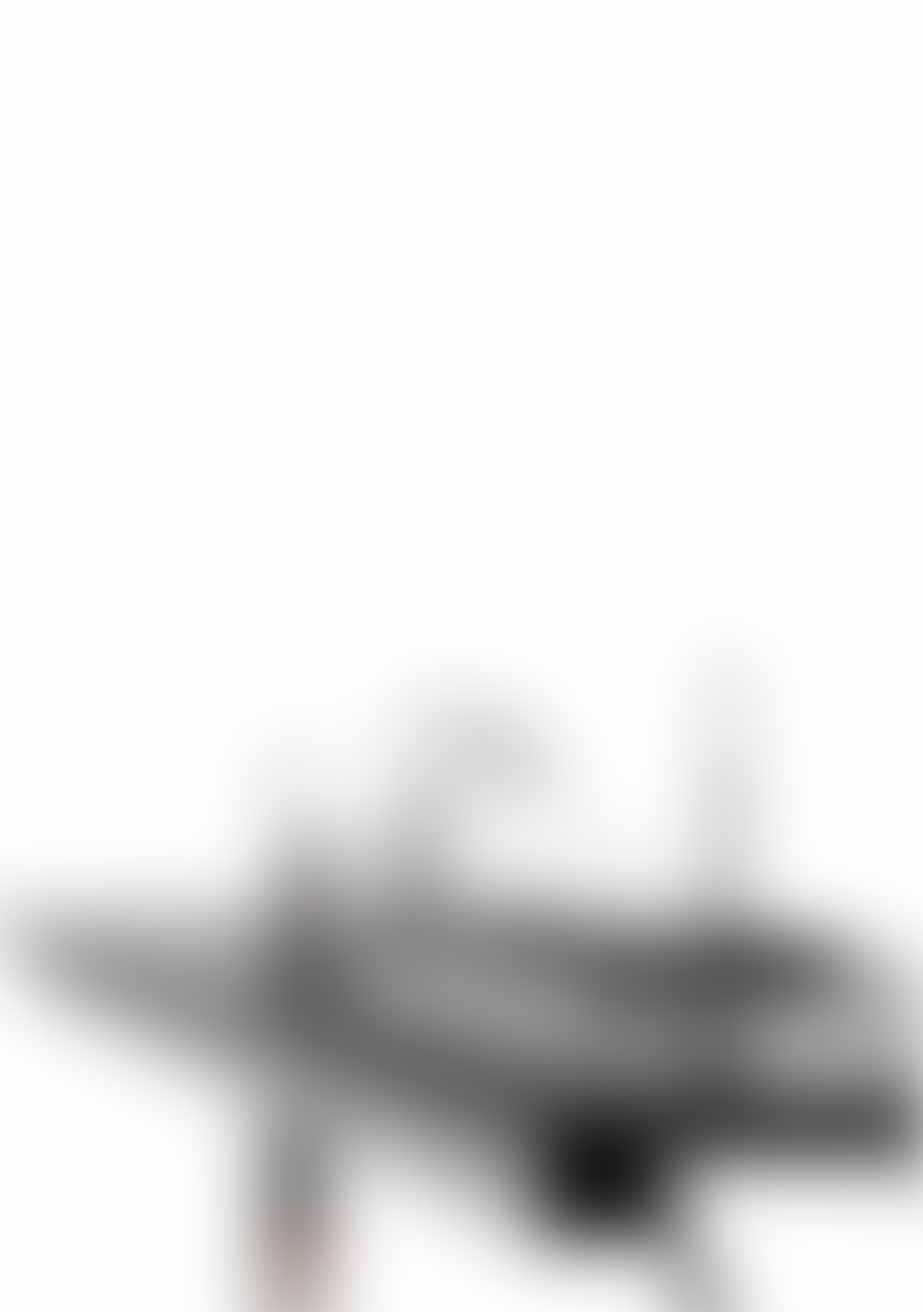 ONE FRAME. FUTURE PROOF.
HIGHLY EXPANDABLE FRAME SYSTEM
Your life is continuously evolving. That's why we made the Evolution™ frame to evolve with your lifestyle. Fully adjustable, highly customizable, this may be the last electric standing desk you'll ever need to buy.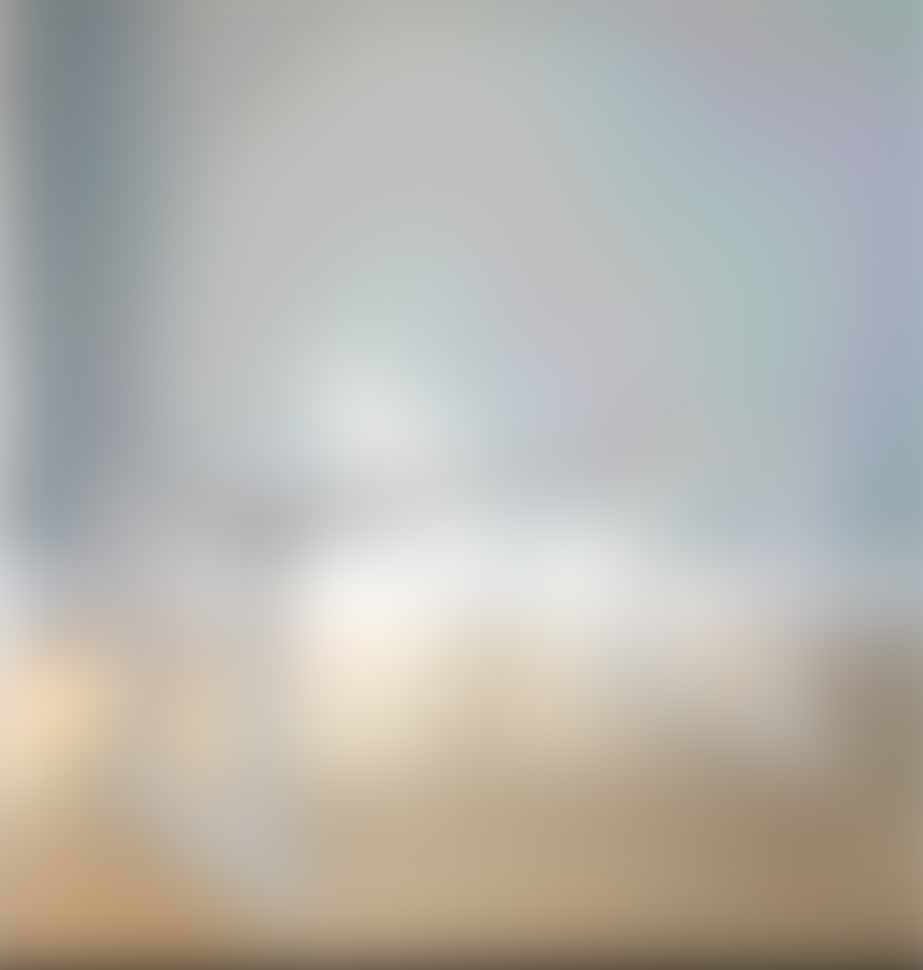 EVODESK ACCOLADES
7 REVIEWS THAT SUM IT UP
Entrepreneur called Evodesk the "Lamborghini of Standing Desks". Details called Evodesk stunning. Alpha Brain said "this is the desk you want". See what Evodesk reviewers and customers are saying about their sit stand desk.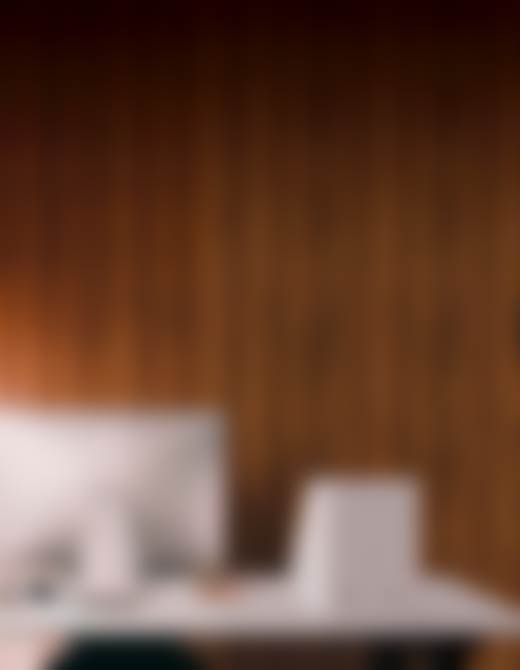 ELEVATE YOUR EXPECTATIONS
PUSH BUTTON POWER. 250 POSITIONS.
Press a button and EvoDesk zooms to your choice of 250 different sitting and standing positions. The speed at which Evodesk moves is an amazing 1.5 inches per second. With a 50" maximum height, power electric Evodesk is perfect for everyone. Evodesk delivers best in class capacity so it's strong enough to lift all of your most prized possessions. Get that 2nd or 3rd monitor, attached your PC and connect your Harmon Kardon sound system.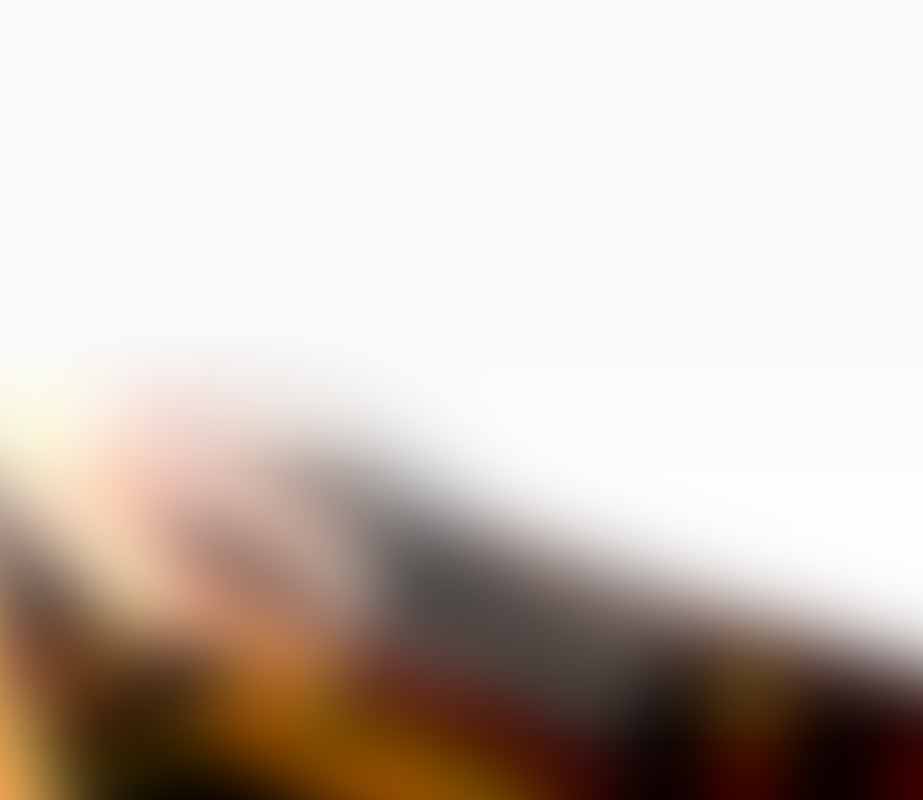 EVODESK
RUN YOUR DAY. RIGHT FROM YOUR DESK.
Best-in-class performance, integrated storage options, and a smart expandable frame allow the Evodesk standing desk to evolve with you. With a power electric range of 250 positions, a 50" maximum height and the highest weight capacity in its class, Evodesk exceeds expectations. Customize your Evodesk with our online configurator by choosing over 25 custom sit stand options and accessories.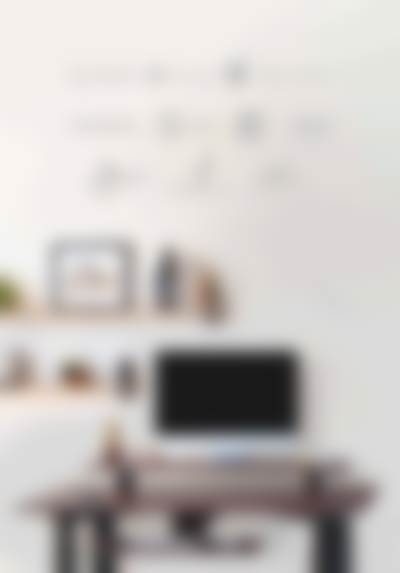 EVODESK XE™
YOUR DESK, TRANSFORMED
Evodesk XE standing desk converter turns any desk into a power-adjustable desk in just minutes. It's the perfect answer for those who prefer to keep their existing desk but want to add life-enhancing movement to their day. XE moves effortlessly with the push of a button to your precise ergonomic height. The innovative motorized standing converter takes your desk to new heights with power electric technology and sustainable desktops.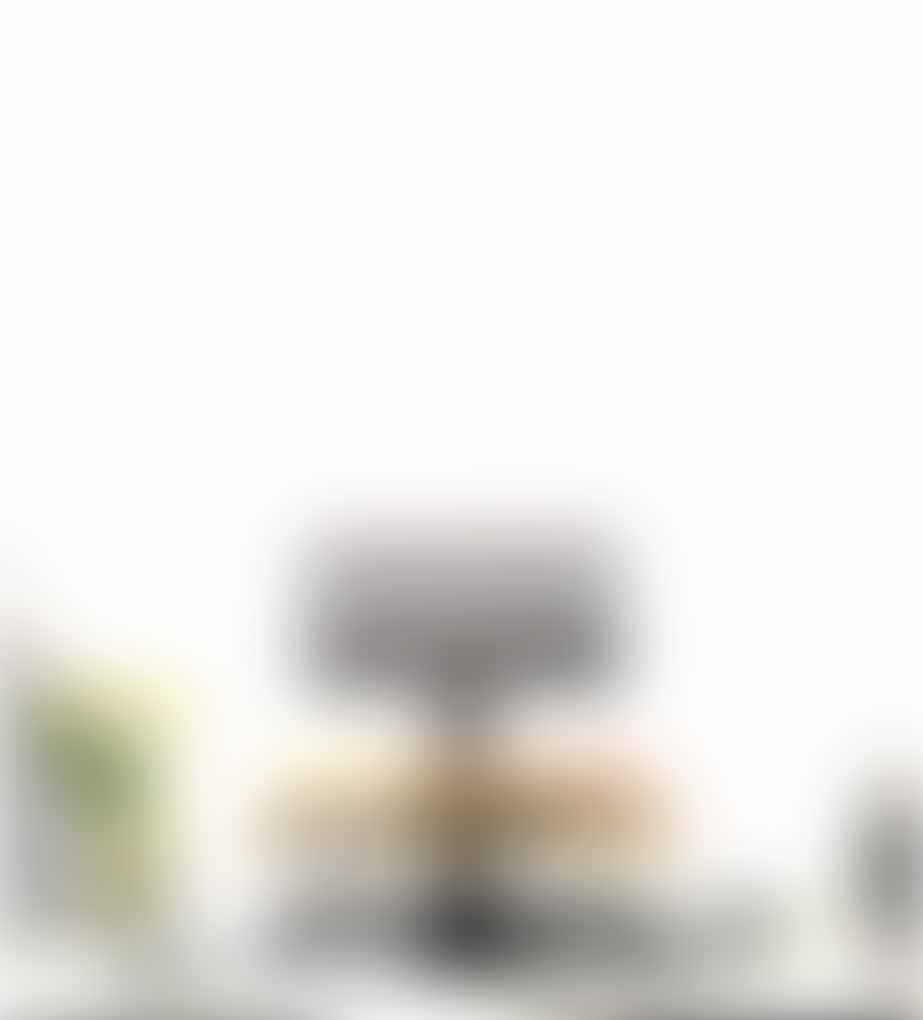 RENEW™ RECYCLED WOOD
Our 100% recycled and reclaimed wood desktops are sourced from forestry operations, orchard pruning, sawmills and construction sites. The material diverted from landfills is closely inspected and then CNC machined to exacting specifications. This precision allows the addition of those important small details like comfort edges and soft radius corners.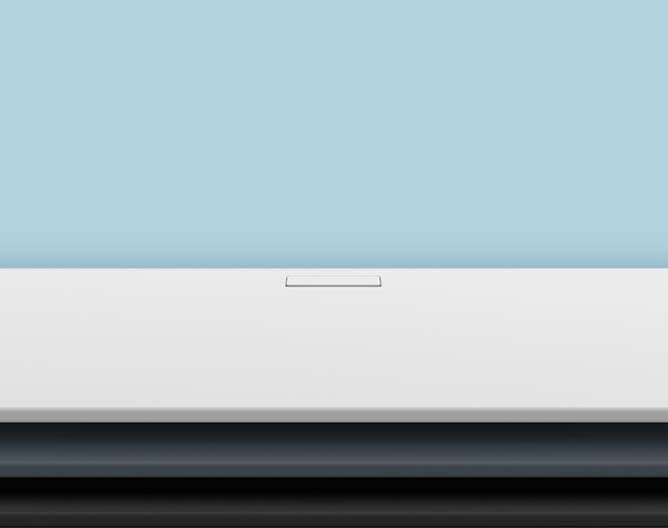 Personalized.
From Austin Tx
THOUGHTFUL CRAFTSMANSHIP
Our Austin, Texas based factory is dedicated to giving clients the opportunity to personalize their motorized standing desk. It's how we bring dreams to life and create something unique. Our 38,000 square foot factory is stocked with hand selected solid and sustainable materials like Plantation Oak and Bamboo Your desktop is the most visible part of your desk. It's the part you see and touch every day. That's why every desktop is machined and finished in the US.
GENUINE BAMBOO
The calming, natural tones of Bamboo deliver style, serenity and an ageless beauty to any space. Growing up to 39 inches in a single day, bamboo is the fastest growing woody plant on earth. We select the highest-grade premium bamboo and apply a solvent-free and UV-cured durable finish.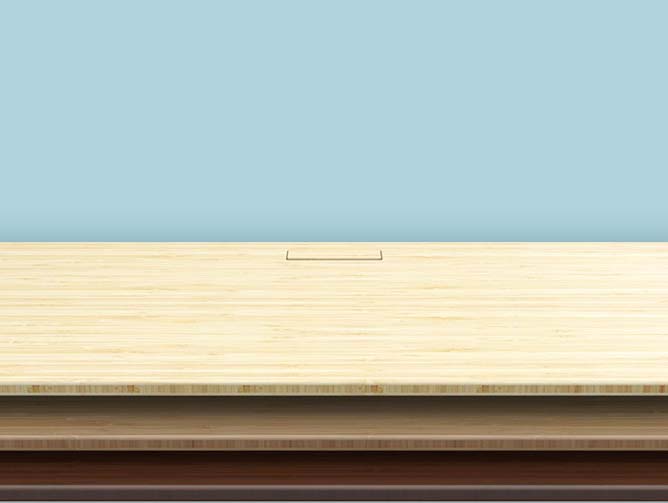 NO MORE SEAMS OR SHARP EDGES
TRULY IMMERSIVE DESIGN
Laminate desktops are limited to rectangle shapes with sharp edges and corners that make for an uncomfortable experience. We wanted to make Evodesk extremely comfortable for long periods of use. Sharp edges were replaced with contoured edges that make resting your wrists and forearms comfortable for long hours at work or play. The latest innovation is our Ergo desktop. The CNC machined ergonomic inset forms a functional stand up desk cockpit. Get closer to your work increases productivity by allowing you to reach 22% more of your desktop with ease.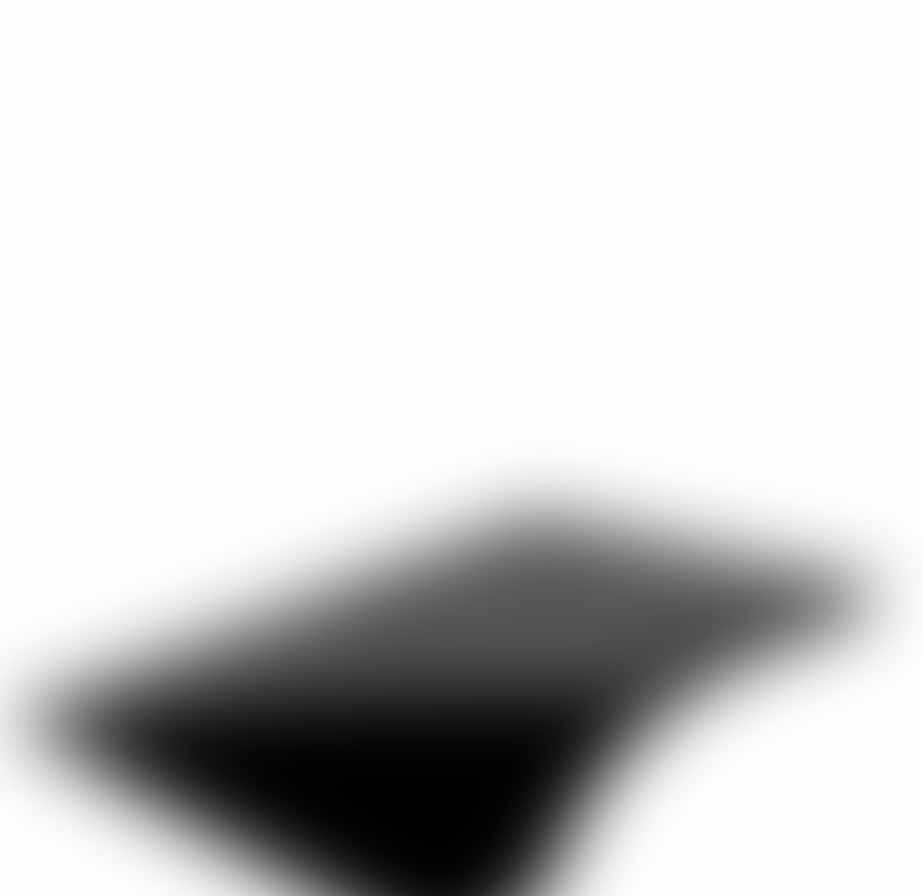 A DESKTOP DESIGNED TO LAST
POSI-LOC™ STEEL DESKTOP INSERTS
Posi-Loc™ Steel desktop inserts were designed specifically for our Renew™ composite desktops to ensure maximum durability. Proprietary, corrosion resistant, externally machined threads provide superior holding power, so you can assemble and disassemble you sit stand desk as often as you like. Your Renew desktop is ready to go wherever life takes you.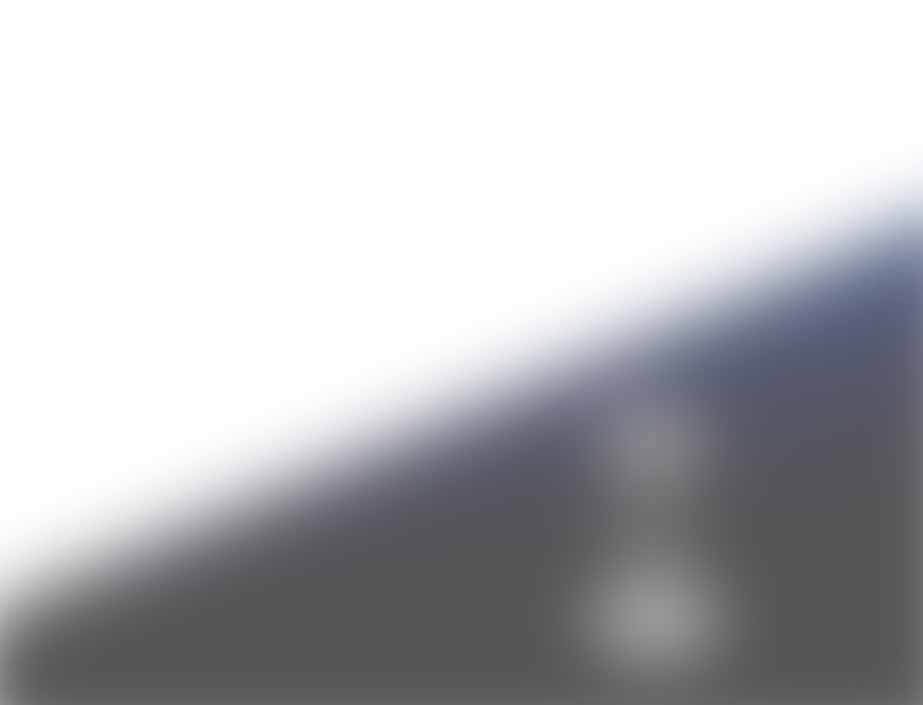 SYSTEMATICALLY ENHANCED.
ALL THE RIGHT TOOLS ONBOARD
Options and accessories make your stand up desk uniquely yours. Evodesk now offers over 25 ergonomic desk options that that can be specified during configuration. The new patented storage options integrate seamlessly providing valuable space for keeping it tidy. If you're into great sounding music, an exclusive partnership with Harman Kardon offers integrated sound with a stunning minimalist design. The new Metalix glass dazzles the eyes while providing ultimate desktop protection.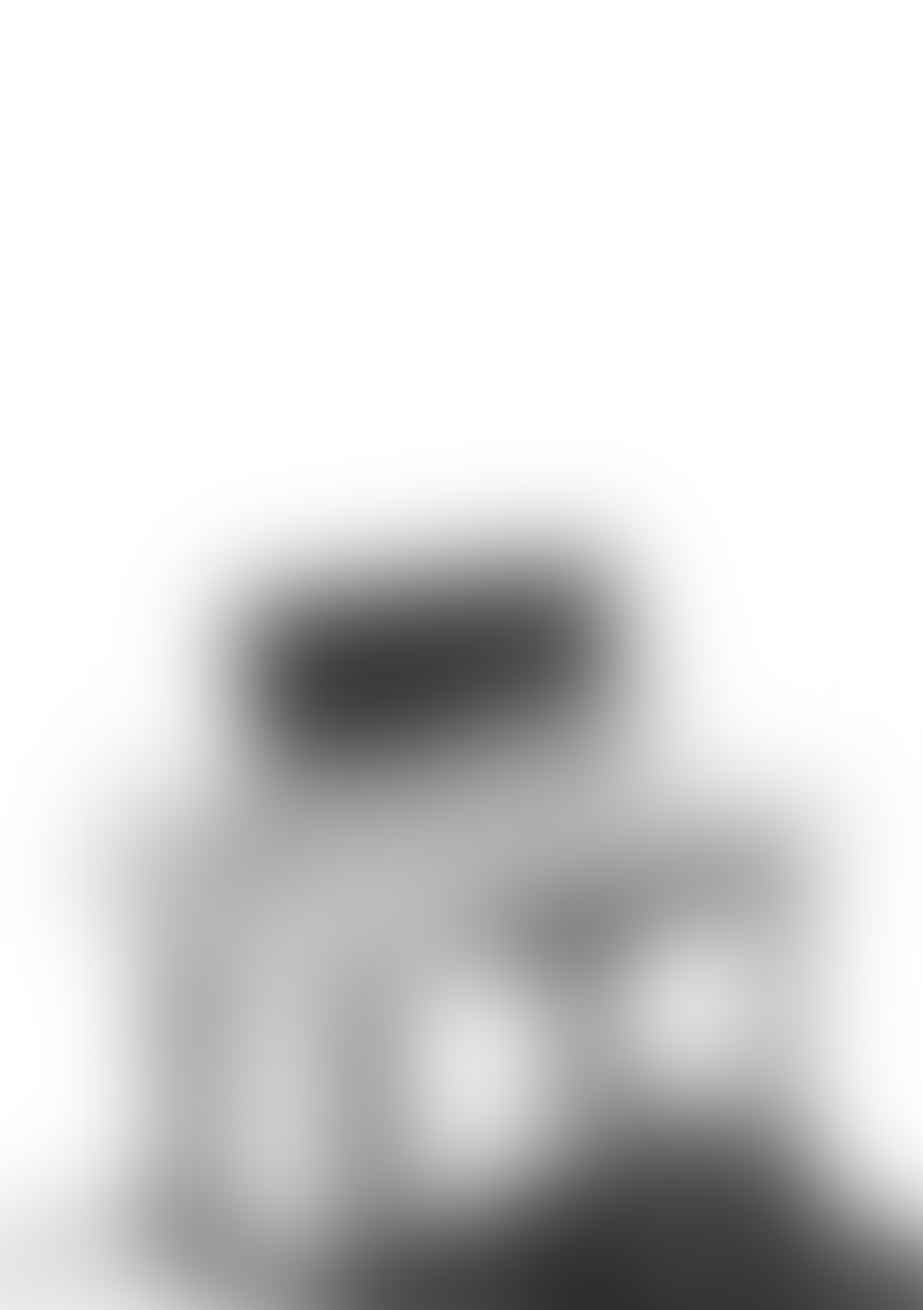 Get Personal
Make Evo Uniquely Yours
Choose your size, shape and finish to make your height adjustable desk uniquely yours. Then add one or all of the 25+ innovative options to make Evodesk even better – from functional ergonomics to the brilliant sound of the Harman Kardon sound system, the choice is yours.