If you're a coffee lover, having a fresh cup of your favorite drink at your desk each morning is likely part of your daily ritual. The smell, taste, and feeling of a warm (or cold!) cup of joe is the perfect jolt to your day's productivity. However, sometimes our office coffee leaves much to be desired. The coffee isn't great, the mug gets cold, or you accidentally spill it at your desk. Here are a few accessories that will make your morning coffee ritual everything you've ever hoped it would be.
Let's start with an accessory that is particularly great with standing desks like the EvoDesk. It's the perfect height, has a sleek appearance, and is easy to keep out of the way.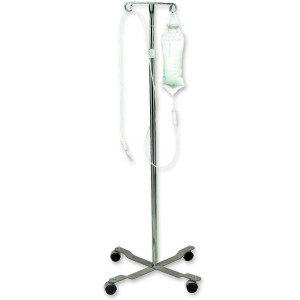 Okay, just kidding! Here are some things you should actually try at your desk if you love coffee.
Mug Warmer
It's inevitable: you get called away for a "quick" meeting, or need to respond to an urgent email, and the next thing you know, your coffee is cold. Rather than traipsing back to the kitchen for a new cup or a quick zap in the microwave, just get a mug warmer. It's unobtrusive and will keep your drink at a constant temperature until the last drop. Plus, after you're done with your coffee, you can use it as a candle warmer for your favorite coffee-scented candle scent (we're looking at you, die-hard coffee lovers).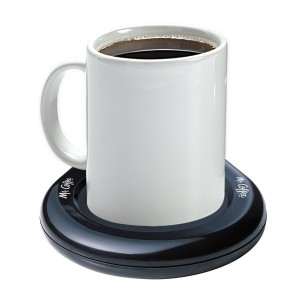 Cup Clips
If you have a tendency to spill your coffee or feel like you're in a constant battle with drip rings, you should consider a cup clip for the edge of your desk. It secures your drink off to the side so you're less likely to reach for your phone and knock over your cup. This one works great for to go cups and travel mugs.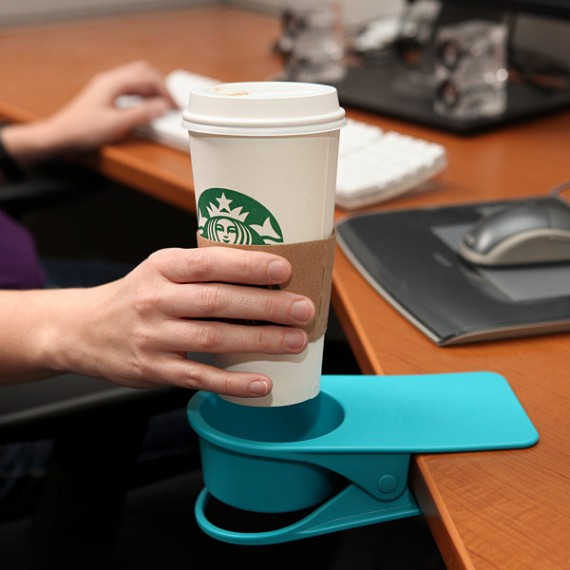 Desk-Friendly Brewing Methods
If the quality of office coffee just doesn't cut it for you, there are a few really simple desk-friendly brewing methods. Plus, you'll be the envy of the aisle with the aroma of freshly brewed coffee wafting from your desk. If you like cold coffee, cold brew is seriously easy. All you need is a French press, ground coffee, and a refrigerator. Just pour cold water over your grounds in your French press, stick it in your fridge before you leave work, and it'll be ready for your enjoyment by morning. Here are more in-depth directions.
A French press is also great for freshly brewed coffee at your desk, only you'll need hot water instead of cold. Just let it steep for a few minutes, press, and pour into your mug. Another great at-your-desk brewing method is the AeroPress. It makes a delicious cup of coffee in just a few seconds, and cleanup is a breeze. You can get an AeroPress here.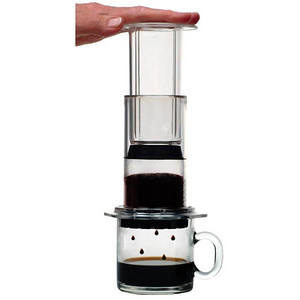 To-Go Creamers
Coffee creamers are the perfect way to customize your coffee, but usually need to be refrigerated. CoffeeMate recently developed squirt bottles of their flavored cream, similar to squeezable water flavors. This way you can keep your favorite creamers at your desk without having to worry about any coworkers "borrowing" yours from the office fridge. Find them at your grocery store, or online here.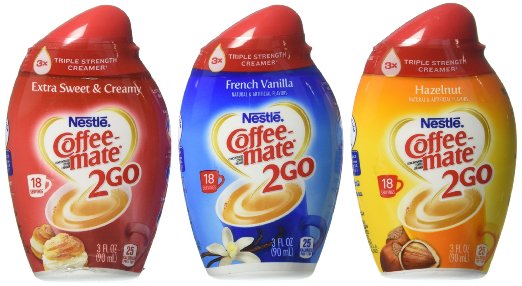 Stain Remover Pens
Last but not least is the very important stain remover pens. We love our coffee, but we don't need to advertise it with evidence of drips or spills on our favorite shirt. Keep a little pen like this at your desk and pretend like that little spill just never happened.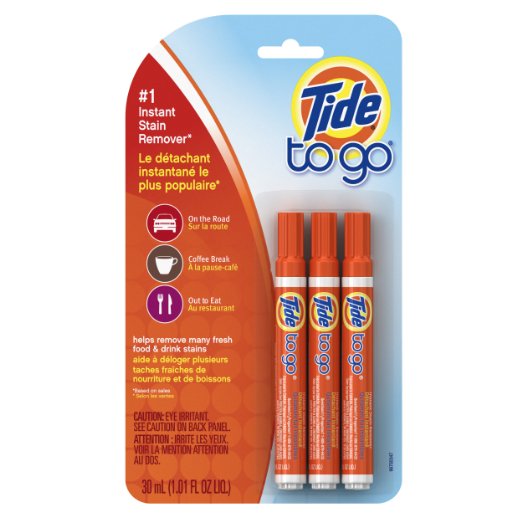 Take a stand against mediocre coffee! It's easy to elevate your daily coffee experience with handy accessories and a superior work environment. So raise your mug (and your Evodesk) and toast to a new and better way to get through your work day.