When you search for a gaming desk, there are a number of different gaming desks that come up. But there is one gaming desk that was featured in PC Gamer and has exclusive features. Sit. Stand. Dominate with an Evodesk gaming desk.
  What Makes An Evodesk Gaming Desk Different?
There are a handful of features that the Evodesk gaming desk has that sets it apart.
Just check out this awesome video that highlights all of the Evodesk gaming desk glory.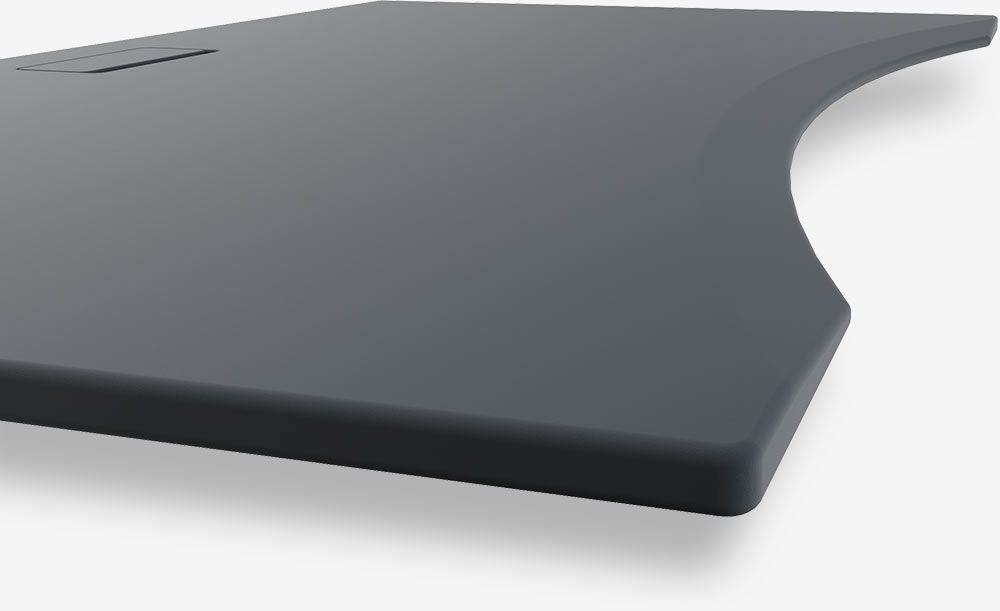 The Ergo Edge Desktop design.
This stylized cockpit-like cutout, let's a gamer get closer to the action. 22% closer to the desktop surface to be exact. Reach all of your snacks and good-luck gear easier than before. Plus, all of the edges of the gamer desk are smoothed so your wrists are comfortable and ergonomically set.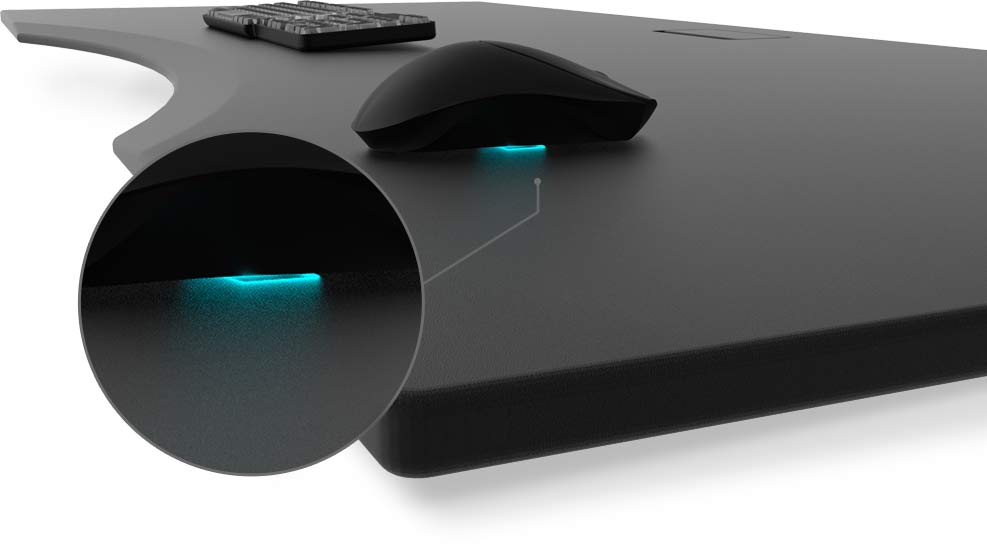 EvoGuard Finish
This revolutionary desktop treatment gives your entire gaming desk the feel of a high-precision mouse pad. Textured, but still comfortably smooth to the touch, the EvoGuard finish makes your high-end gaming mouse ultra-responsive with thousands of microscopic, light reflecting points. No mouse pad needed.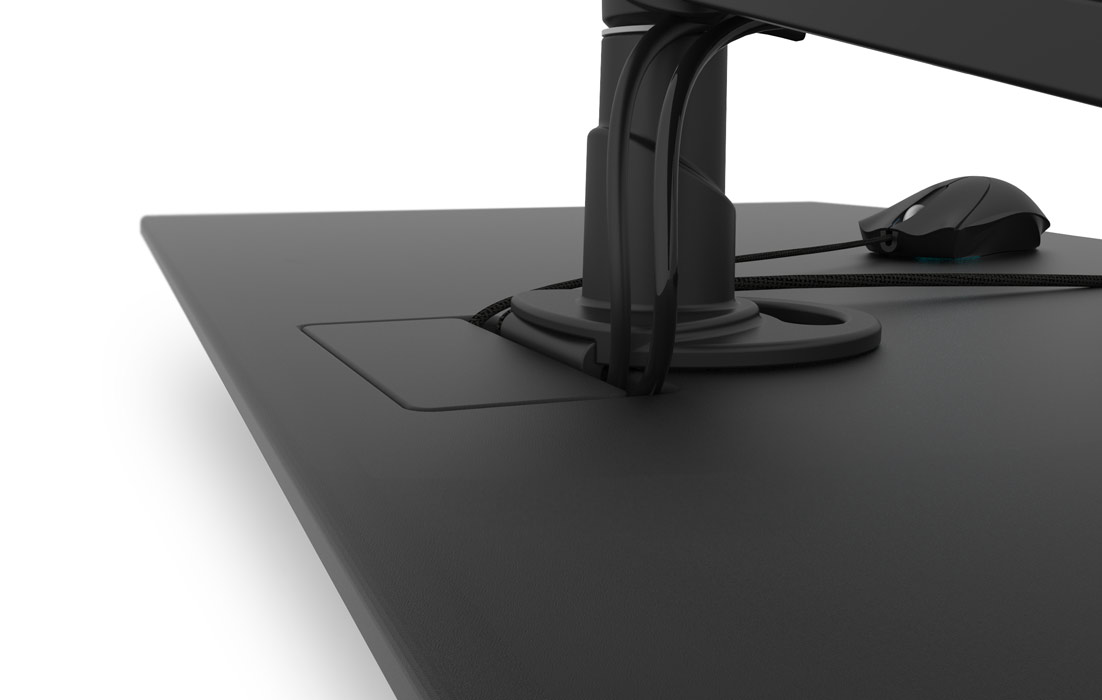 SmartPass cable pass-through system
This smart gaming desk cut out lets you snake wires around your monitor arm and through the opening of your desk. This great feature keeps your cables managed without getting squished between the desk and the wall or trailing along the top of your desk.
Gaming Desk Features 
Now there are a ton more features that the Evodesk gaming desk has like monitor arms, a cable management tray, and the (biggest kicker of all) height adjustable frame that let's gamers sit or stand while they conquer. But to really see all the Evodesk gaming desk has to offer, check out the gaming desk page. It even has our top gaming desk configurations from level 1 to pro.