We all know that I love my Evodesk standing desk because it lets me type all of my blog posts while alternating between sitting and standing for maximum health benefits all while increasing my productivity, mood, and energy. And also because it lets me dance at work. For all of my fellow standing-desk dancers (who I lovingly call stancers), bloggers, gamers and all around typing toe-tappers, here are my favorite songs to listen to while blogging at my standing desk.
And trust me, you don't have to be a great stancer to dance at your standing desk. Some simple side-to-side movement are just fine and give you extra calorie burning (bring it #FlexFriday). I can't really speak to those though because I am more of a mouthing-the-words, rocking out kind of standing-desk dancer. Thank goodness I work with such cool people who don't mind and even sing along with me sometimes. We have been known to rock the office with a standing desk dance party. While I think I look this cool while I'm dancing at my standing desk…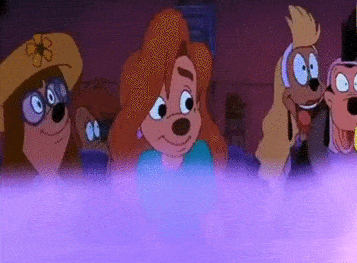 I'm sure it's closer to this.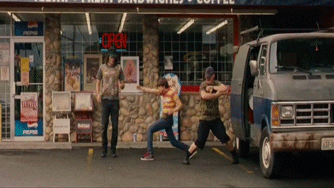 So without further adieu, here is my blogging playlist for songs that get me dancing at my standing desk. And everyone from the office threw in their favorite dance jams for a pretty epic playlist. Some are guilty pleasures, some are classics, and all are guaranteed to get you out of your standing desk and on your feet.
Mark Ronson featuring Amy Winehouse- Valerie
Michael Jackson- Don't Stop 'Til You Get Enough
(Honestly anything Michael Jackson really. The team had a very hard time picking one as opposed to an entire post of our Michael Jackson favorites.)
Meghan Trainor- Dear Future Husband
Ini Kamoze-  Here Comes The Hotstepper
Justin Bieber- Love Yourself
La Bouche- Be My Lover
Whitney Houston- I Wanna Dance With Somebody
Fatboy Slim- Weapon of Choice
Beyonce- Single Ladies
Drake White- It Feels Good
Van Morrison- Brown Eyed Girl
Walk The Moon- Shut Up And Dance
There are thousands we missed, and we may even put out a second volume of our standing desk dance playlist (or stancer playlist- don't worry we are making this word happen). To bring the dance floor to your office try out this playlist while working at your standing desk. Whether you are blogging, gaming, or working, a standing desk doesn't chain you to your desk. Check out the Evodesk standing desk designs here and see which one would look best next to all of your sweet dance moves.